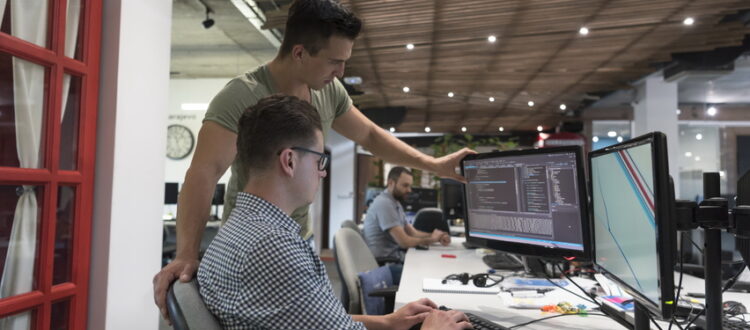 5 Benefits of Using HR Software to Support Your Business
HR software is a human resources tool designed for small business owners.
It works by automating many of the HR tasks during day-to-day operations: tasks from managing and updating employee information to creating reports for company data used for HR purposes.
It can't replace experienced HR staff, but the software acts as a strong support for your HR team and your company as a whole.
Today, we'll discuss the 5 main benefits of implementing this type of software in your small business.
1. Makes Life Easier for Employees
As a small business owner, you've got a lot of small moving parts to organize.
Your human resources department is one of those parts. HR software automates many processes and also makes digital tools available to your employees. This minimizes back and forth between management and staff trying to discern common HR questions.
When HR updates policies, the changes can be shared automatically and in real-time with all departments impacted.
2. HR Efficiency
One of the biggest benefits you'll notice about HR software is the efficiency of your human resources team.
With so many tasks automated, the HR department can better use their time dealing with important issues and working one-on-one with the employees who require it. This also improves a variety of processes, including talent acquisition and employee relations. Smoother HR processes mean a smoother office and a potentially reduced rate of turnover among staff.
3. Keeps Your Compliant
Implementing HR software enhances compliance with human resources protocols and company regulations.
With set rules in place and automated processes to follow through on those rules, there's less wiggle room for assumptions.
HR software reminds you of deadlines, helps organize reports on employees, and even allows you to communicate better between departments on HR-related issues. This kind of compliance ensures all your t's are crossed and i's are dotted where necessary.
4. Reduced Risk of Legal Trouble
Anytime there's an HR-related issue, there's a chance for legal repercussions to follow.
By enhancing HR compliance, you protect yourself as a small business owner and protect your employees.
HR software not only helps you develop and regulate the framework needed to maintain human resources regulations office-wide. It also makes it easy to distribute notices and correspondence so all departments are aware of updates to company rules.
5. Less Overspending on HR
Human resources covers a wide range of office responsibilities.
Using HR software streamlines many of these processes, reducing the size of the HR team needed. Requiring fewer staff members for the same amount of work means money and time saved.
HR software is a great tool for professionals to leverage. Fortunately, with software, most small businesses can get by with a small HR staff. This also reduces the need for some administrative staff.
About Focus HR, Inc.
Focus HR, Inc. uncomplicates the people side of business by providing small business owners with outsourced HR, project HR, and Leadership Coaching. For more information, please contact us today!
If you liked this post, please subscribe to our blog. You can opt-out at any time. To learn more about FocusHR and for updates, please like our Facebook page and follow us on LinkedIn.