Just Published!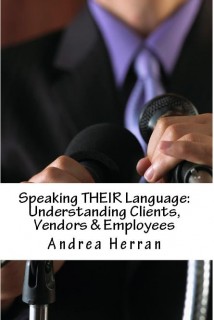 In this new book you will learn techniques to become an effective communicator with every person you meet.
In our business or professional lives, we come across three types of people we need to work with in order to successful.

They are your clients (customers), vendors (suppliers) and employees (staff).

In creating the best relationships, you need to speak THEIR language, in other words you need to be able to adapt to their learning style, thought process, communication preferences, and motivators.

Enclosed are the tools you need to be a effective communicator regardless of your audience.