Summary: Finding and hiring people is a process many people dislike. What if candidates came with a nutrition label just like our food?
It's the necessary, laborious process that many people dislike. Finding, interviewing and hiring a new employee. After all it would be so much easier if every person came with a  nutrition label, you know like the ones we see on every product in the grocery store. Or maybe a bar code we could scan that would tell us everything we need to know so we wouldn't have to guess about their skills, attitude or personality. Ahhh…that would be great!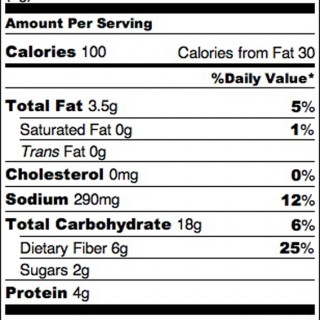 Well its not exactly a nutrition label or a bar code, a resume can help guide us about a person. Just like a nutrition label it can only provide with relevant information if we know what we are looking for, for example, are we more concerned with calories, fat or sodium.  Only then will the label give us what we are looking for and let us know if it acceptable to us.
A resume is the same. What are you looking for, what's important to you  - skills, results, accomplishments, industry experience, or something else. Once you know this, the resume you are reviewing becomes more relevant and provide insight. Just like a nutrition label, you need to know what is important before you start reading.  Before you look at one resume, know what is meaningful to you. We can easily be distracted by "shiny objects" that may or may not help us in the long run.
What is important to you when reviewing a resume?