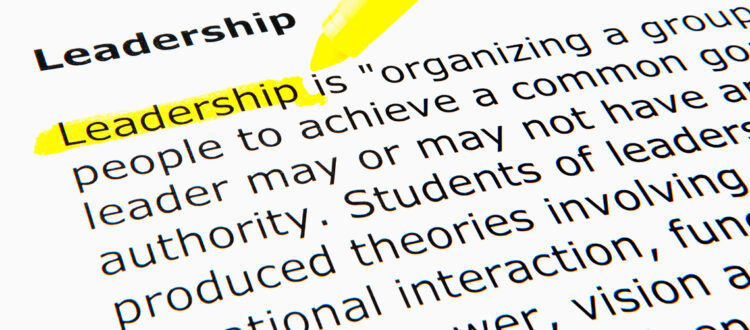 How do Business Leaders Hone their Leadership Skills?
The biggest mistake you can make as a business leader is to think you have nothing more to learn.
Both business managers and business owners need to remain open to improvement and actively seek opportunities to develop and grow.
You can hone your leadership skills when you are open to possibilities with an ongoing desire to learn, and in today's blog post, we explain how.
Seek Out Learning Opportunities
Good business leaders always look for teaching moments to mentor and develop their team.
However, if you don't seek the same opportunities for yourself, you can stagnate and fail to hone your leadership skills. However, you have much to offer based on your current knowledge and skills, and the desire to improve opens more doors for personal growth, which transfers over to your business.
If you prioritize learning, you make time to achieve goals in specific areas relevant to your business goals.
Even something as simple as subscribing to leading industry blogs and publications helps expand your knowledge, so you are continuously moving forward. However, to take your learning seriously, you should create a plan for your development, so your learning becomes more purposeful and productive.
Master the Three Components of Successful Leadership
There are three components to successful leadership:
1. Yourself: Being self-aware ensures you understand your skills gaps, strengths, and weaknesses so you can focus on self-improvement.
2. Team: Team leadership requires skills to motivate and engage your employees, so you empower them to succeed.
3. Business: Producing results based on effective strategy and change management in hand with taking calculated risks is key to successful leadership.
If you can master all three components, you can become a more effective leader.
Understand the Trickle-Down Effect
A good leader is very cognizant of how their behavior, attitude, and actions impact their employees
When your behavior tends to be negative, it generates a negative work environment with poor morale, high turnover, and ongoing challenges with productivity. On the other hand, when you focus on positivity, you foster a more engaging environment where collaboration, opportunity, high morale, commitment, and productivity thrive.
Company Support
As a business owner, providing support to create a path for business managers and up-and-coming leaders is also key.
Identifying talent and creating a nurturing environment where potential leaders are trained to step in when opportunities arise helps people along the leadership pipeline.
Executive roles are difficult to feel and become that much more productive when you encourage promotion from within. This calls for intentional leadership development. Identifying potential business leaders earlier in their careers allows you to offer development that fills their leadership skills gaps. This ensures there are always suitable candidates waiting in the wings prepared to step into future leadership roles.
Honing leadership skills boils down to investing time in your own self-development. Maintaining a desire to learn with a purposeful development plan ensures you are constantly improving your abilities to lead. Furthermore, developing business leaders within your company contributes to effective leadership focused on fostering success.
About Focus HR, Inc.
Focus HR, Inc. uncomplicates the people side of business by providing small business owners with outsourced HR, project HR, and Leadership Coaching. For more information, please contact us today! If you liked this post, please subscribe to our blog. You can opt out at any time. To learn more about FocusHR and for updates, please like our Facebook page and follow us on LinkedIn.