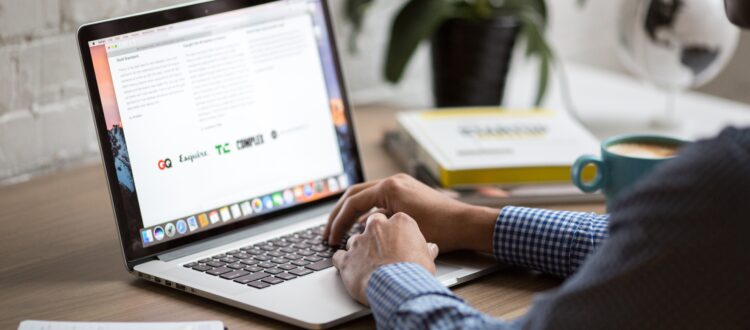 How to Work With a Remote Workforce During COVID-19
The world as we know it changed overnight as the severity of the COVID-19 outbreak dropped on us like an anvil. Before we could catch our breath, schools closed, we were ordered to shelter-in-place, and we've been barred from going into the office. Small businesses, especially, have to pivot in order to survive, which means employers need to learn how to serve customers and manage employees remotely. Business continuity will rely on the performance and engagement of your employees, and here are tips on how to best work with a remote workforce during this pandemic.
Take Advantage of Virtual Meetings
We'll get to remote work policies and flexibility in a moment, but first let's discuss the technology that makes it possible. Better known as remote conferencing, companies and services like Zoom, Skype, WhatsApp, Google Hangouts, FaceTime, Microsoft Teams, and WebEx are exploding in popularity right now (It's worth noting that Zoom is dealing with a security scandal). In fact, WebEx by Cisco Systems, reported that in the first 11 days of March, 2020, more than 5 billion minutes were spent in virtual meetings. These services offer a wide range of capabilities from simple one-on-one meetings to virtual rooms of thousands of participants. They also have many interactive features like chat boxes, breakout rooms, screen sharing, and recording capabilities. For more information, check out TechRadar's list of best video conferencing software.
Define Remote Working Policies
As a business owner, if you feel like you're sprinting to catch up with all the change and havoc wreaked by the coronavirus, you are not alone. Exhale as much as you can, and then define your remote work policy for employees. You may have established it already, but reassess your policy and make modifications if necessary. How to manage your people and expectations of their work outcomes is more critical now than ever.
Be Flexible
Some of your employees have full houses with kids doing e-learning and spouses or partners also working from home, and others are sheltering-in-place by themselves. Both situations are challenging, and the more flexibility you provide, the better.
"We're undergoing one of the biggest changes in history in how people work," said Brian Kropp, chief of research in the HR practice at Gartner in an interview with The Society for Human Resource Management. "We have a set of people who have never worked from home who are now doing it full time. We also have a set of managers who have never managed people working from home…If employees are not given flexibility, it will be harder for them in their personal lives and they will feel that they are not trusted, which will come back to bite the organization when we come out of this."
Though these are uncertain and, quite frankly, scary times, there are silver linings. People are discovering more effective ways to work and getting the most out of time lost due to commuting. Businesses may reconsider if they even need an office once the coronavirus is contained. Adapting to this new normal will set your business up for success in the post-pandemic future.
If you liked this post, please follow us on Facebook, Twitter, and LinkedIn.