How Your Employees Can Become Brand Ambassadors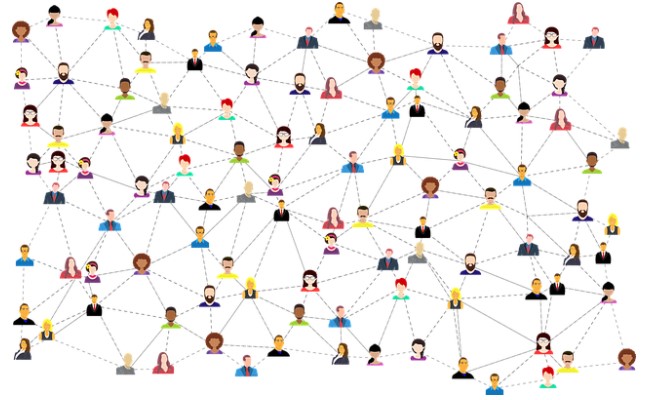 Today your marketing strategy has the ability to leverage resources like social media that weren't available in the near past. Through social media, you can quickly raise brand awareness and establish yourself as an industry influencer.
There are also other resources that may be hiding in plain sight: your employees. Business owners have long expected their staff to represent the organization as professionally as possible to customers and prospects. But they can take it further.
Here we look at how business owners can leverage employees and turn them into influential brand ambassadors that reflect your organization's core values. 
The Power of the Brand Ambassador
Brand ambassadors lead the call of your marketing strategy. They offer a promotional channel that leverages the power of social media to organically bring your products and services to the right audience. It is one of the most effective ways to drive sales as it shows off your products and services from authentic sources who use and understand the strength of your brand. Employee brand ambassadors can be just as influential as your customers, doing the same things that showcase their love of the brand.
Make Sure Employees Understand Your Vision
When employees understand your vision, they can share it. Give them examples of the things you want your customers to see when they think of your brand and help them find ways to demonstrate that you stand behind your commitment to meeting their needs. They can showcase their own contributions to that vision on social media whether it is them driving in their own cars to make a delivery, so a customer has their product on time, or their assisting at a local charity to support your brand's social responsibility.
Get to Know Your Employees
When you understand your employees on a more personal and meaningful level, their soft skills become more evident. These are the skills that can help promote your vision. In addition, by encouraging networking you understand things like an employee's long-term goals. As a result, you can help them reach those who can be something featured through their brand ambassador efforts. They might choose to produce a video attending a class you paid for or share pictures at a team-building event.
Be Transparent
When you are transparent with your team, you breed trust. Trust between an employee and business owner is a commodity that can go a long way in showing what your brand is all about. It promotes a sense of team and also translates into a company that employees are proud to be a part of.
While you might hesitate to share the nitty-gritty of the company, creating a team environment where transparency exists across departments is one simple way to be more transparent as a company. This might not be something to share on social media, but it does build an employee's enthusiasm about their job.
Encourage Sharing
Employees might be hesitant to share experiences related to the company if they don't know the rules or how you will view their sharing. Make it clear you are happy to share information and even encourage it with a newsletter that brings up fun facts or events. When people are in the loop, they get more excited about new things and are more likely to share them.
Lead By Example
Have your marketing team look for opportunities for employees to become more involved in marketing on social media. They can encourage them to follow relevant social media communities, offer training on how to use Twitter and LinkedIn, for example, or literally have everyone follow the company's social media pages so they can participate in shares and likes. This can be spread across all your content.
When you encourage your employees to showcase their expertise to create content under their own names and with their own titles, they help establish your company as an industry leader.
If you liked this post, please subscribe to our blog. You can opt out at any time. To learn more about FocusHR and for updates, please like our Facebook page and follow us on LinkedIn.