Making an Internal Move: How to Help Employees Find a New Role Within Your Company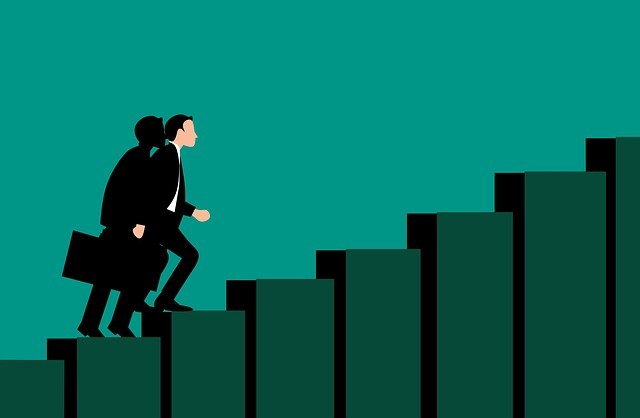 One of the biggest mistakes small businesses make is to fail to nurture their top performers. As we've previously written, there are best practices to teach your employees about the value of networking and how to be brand ambassadors, but today, we want to take it a step further. 
Even if your company is a small business, you can help employees meet their career goals through advancement and professional development opportunities. There are ways to help employees find a new job in the same company, and you can leverage their skills while improving their sense of job satisfaction.
In this blog post, we take a look at how.
Take Time to Understand Your Employee's Career Goals
Whether it is through you or your managers, understanding employees' career goals is the best way to help them meet those goals.
As each employee joins the team, we recommend you have one-on-one reviews that show interest in aspirations and allow managers to look for ways to support them. Additionally, regular check-ins allow you to reinforce the expectations to support your employees current roles and possibly their career paths.
Offer Professional Development Opportunities
Today, industry trends change so quickly it is easy for employees in smaller companies to feel left behind.
Within a few years, their skills may lack relevance, making it harder for them to meet their career goals. When business owners take the time to continuously train and educate their teams, they gain the benefits of skilled people, as well as helping improve retention.
Finding relevant business courses that are either industry or skills-based is easier than ever with virtual classrooms and seminars. Also, consider having an open-door policy where employees are encouraged to seek training opportunities they can request to take on their own. Budgets can be set, and contributions can be made towards more costly endeavors.
Further, consider having lunch and learns or interdepartmental training so employees can learn new skills applicable to new roles.
Mentoring
Building on interdepartmental training, mentorship programs can go a long way in finding new positions for employees.
Both mentors and employees find new opportunities that can contribute to career growth. As a business owner, you might have much to share with employees which, in turn, can free up your time with someone coming up behind you to take on more responsibility. Senior managers in the company may also make for excellent mentors.
Job Sharing
Job sharing allows employees to experience new things within the company.
Not only can this help eliminate boredom, but it also helps employees become more valuable as they can step into different roles if needed. They learn skills that open doors within the company while making sure each person has a better understanding of the inner workings of the entire business.
It encourages collaboration and leverages hidden talents, enabling you to create a workforce equipped to slip into new roles easily.
Have a Succession Plan
Identify potential in employees and create a succession plan that shows you are invested in their development.
This not only encourages employees to stay but also ensures you have future leadership should a senior member retire or move on. Nothing shows an employee more clearly they have a future with your business than a plan that is not just in place, but also in motion.
The bottom line is that you can find a new role for employees when you understand their skills, help them hone those skills, and work with them to achieve their goals. When you emphasize professional development through ongoing reviews, open discussions, and a workplace training program, you've laid the foundation for greater opportunity and upward mobility for your employees.
If you liked this post, please subscribe to our blog. You can opt out at any time. To learn more about FocusHR and for updates, please like our Facebook page and follow us on LinkedIn.