Summary: Frustrated by two employees not working well together, try one of these three tactics.
What a frustrating situation – you have two great employees who do their jobs wonderfully and the customers love them EXCEPT they can get along with anyone else. Arg! The real frustration is because they need to work together.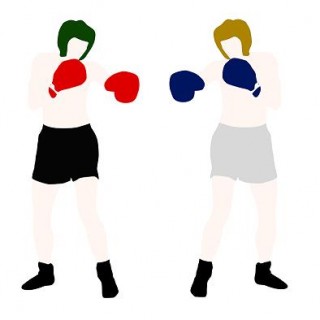 You probably have already tried the "you need to work together" or "can you please get along" or "communicate" or some other variation to no avail. This is what can get many managers to wonder about why they decided being a manager was a good idea to begin with…
Don't let the frustration overwhelm you – just have them work it out.
I know it sounds simple enough, however you will need to be providing the encouraging or mediation skills to get this to work. Here are a couple things to keep in mind before you start:
They don't have to like each other, just work together
Determine how they need to work together – get specific (for example – don't say "communicate", say "when you get a request for x, tell Mary"
What happens if they don't work together
By having you expectations clear before meeting with them will help keep you focused. Now get together with them and do one of the following:
Explain your expectations. Tell them what needs to be done and have them work out the "how". Tell them what happens if they don't find a way to work together.
Be the Counselor. Ask each one to listen to other without interruption and ask "Why can't you work with him/her?". It will be hard to listen to but at least it clears the air. Then how are they going to move forward based on your expectations.
One at a Time. A combination of the above two, meet with each person seperately to discuss why they are having trouble with the other person and bring together to discuss expectations.
These situations are always difficult since most of the time the underlying factor is not related to work. Go through the uncomfortable now to get to the "great" of later.
What employee stories do you have? Share below.