Best Ways to Boost Employee Satisfaction in the Near Post-Covid Era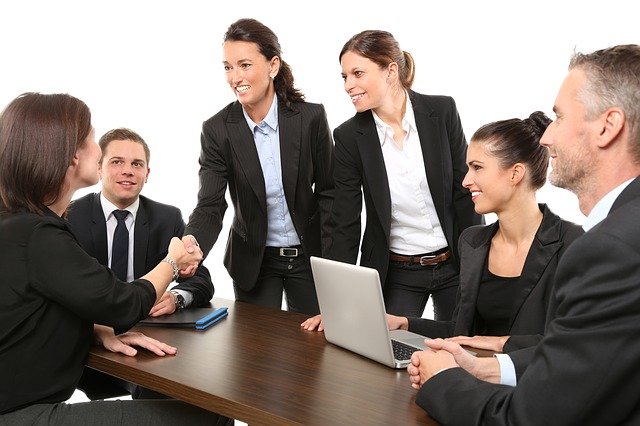 Earlier this year, we discussed what a return to the office might look like as Covid cases began to dwindle. It turned out that a sizable segment of employees were actually itching to leave their home workspaces and establish their pre-pandemic routines. 
We've hit a snag with the spread of the Delta variant; still, many offices are open for business in Illinois, and now is a great opportunity for employers to invest in employee satisfaction.
Many companies will have to deal with disengagement, lack of motivation, and in some cases, employees may be looking to switch jobs because of no growth, monotonous work conditions, and excessive workload.
In the near post-Covid era, here are actions you can take to keep them content.
Understand What Employees Are Facing
Working from home seemed like a dream come true, but it didn't take long for lockdown fatigue to set in and take its toll on employees.
The Martec Group carried out a survey in 2020, showing that "Thriving Employees" comprised just 16% of all respondents. These were employees who experienced improved job satisfaction and motivation while working from home. 
59% of people who did not approve of working from home missed socialization and faced declining mental health.
In essence, isolation left its mark, and communicating this awareness to your employees will demonstrate your empathy and boost morale.
Conduct Surveys and Pulse Checks
According to McKinsey, 'pulse checks' at regular intervals are a best practice. These are emails where employees are asked thoughtful questions about their health, well-being, and job satisfaction. 
As your offices reopen and you welcome back staff, it's important to seek their feedback, encouraging candor on how they're feeling about their jobs and the company as a whole. Make the surveys anonymous so that you receive honest feedback.
Again, this shows that you care, and employees who feel valued are good for business.
Watch Out for Burn Out
The Limeade Employer Care Report states that burnout is a key factor behind employee turnover. According to its results, 44% of employees blame employers for burnout, 47% have faced negative consequences by sharing mental health issues, and one in three have left because they felt that employers did not care about them. What's more, employees suffering burnout are twice as likely to encourage others to leave. 
Yeah, you don't want to find your company in the midst of a culture meltdown.
The good news is that you can prevent this altogether, as we've previously written, by early intervention, responding to employee satisfaction surveys, monitoring workloads, and not micro-managing. 
Training
Professional development is not just the antidote for stagnation, but it also allows employees to hone existing skills and learn new ones. Companies that invest in training see tremendous growth in their employees, which results in better performance and productivity 
Coexisting with Covid means having to confront ambiguity and uncertainty. The companies that focus on employee satisfaction will retain current personnel and attract talented candidates, which is a recipe for business success.
If you liked this post, please subscribe to our blog. You can opt out at any time. To learn more about FocusHR and for updates, please like our Facebook page and follow us on LinkedIn.