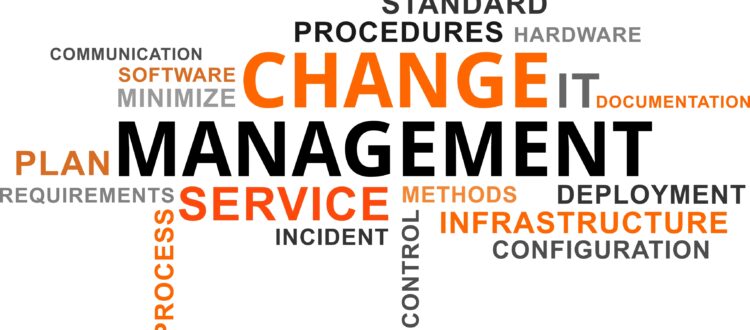 Key Components of a Change Management Plan
A change management plan is designed to minimize disruption as a business modifies goals, processes, and/or technologies.
Change management includes the juggling of many invisible changes with visible reactions across the business front. The more complex the project, the more planning your business requires. More often than not, a lack of planning for change results in chaos.
As you begin change implementation, here are some steps to take to harness control of the situation.
Impact Assessment
Before the organizational change, it pays to investigate the potential impact of change implementation.
Impact analysis sets you up for specific and general instances if your plan:
Meets resistance
Hits a speedbump
Requires more resources
An impact assessment tells you how your plan for change affects your company at different points, including departmental impact, sales impact, financial impact, employee impact, shareholder impact, and more.
Stakeholder Engagement
One of the first steps in any successful change plan is stakeholder engagement.
Setting realistic expectations on the changes expected and the impacts they'll have will increase the support and understanding of stakeholders.
Perform a stakeholder analysis prior to beginning any changes. This helps you account for all stakeholders and how they figure into these changes.
Engagement plans ensure projects receive the support they need until completion.
Communication Strategy
An organizational change requires an enhanced communication strategy to monitor and maintain:
Budget
Resources
Scheduling
Customers
Employees
Communication strategies should focus on strengths and weaknesses, risks, and progress. Planning lets you tailor messages to suit the audience in tone, phrasing, and timing.
Employee and Management Training
Changes, no matter how small, require updates in training and employee management tactics.
It's important to train as you go. Putting a plan in place to roll out new training protocols throughout change implementation streamlines the transition.
Some types of training you'll encounter include:
Departmental training
End-user training
Systems and processes training
Cater training to each stage of change to keep everyone on the same page.
Build a "Toolbox"
Identifying the tools and processes required to support your change management strategy ensures maximum flow.
We've covered some of these resources already, such as modified employee training protocols. You may also need to rely on:
New software
Automation features
Data gathering tools/team
Measurement and reporting systems
Your toolbox will help you define metrics to collect and milestones you hope to meet, as well as overcome issues along the way.
The type of business you operate and the changes being implemented impact the types of tools you'll need along the way.
Leadership and Organizational Updates
Big change sometimes requires new leadership.
This means different things for different companies. It might mean replacing some department heads, creating entirely new management and supervisor roles, and implementing a change management team.
Some leadership roles may be designated to the change process itself. Changes may only be temporary, while others are permanent fixtures in the business hierarchy. Your initial impact assessment and communication strategy should help determine the level of leadership change required.
Navigating change is a challenge, akin to a high-stakes game of chess where strategic moves are critical to success. The road to meaningful transformation requires a meticulously planned and deftly executed change management strategy.
About Focus HR, Inc.
Focus HR, Inc. uncomplicates the people side of business by providing small business owners with outsourced HR, project HR, and Leadership Coaching. For more information, please contact us today! If you liked this post, please subscribe to our blog. You can opt out at any time.
To learn more about FocusHR and for updates, please like our Facebook page and follow us on LinkedIn.