5 Ways to Reduce Employee Turnover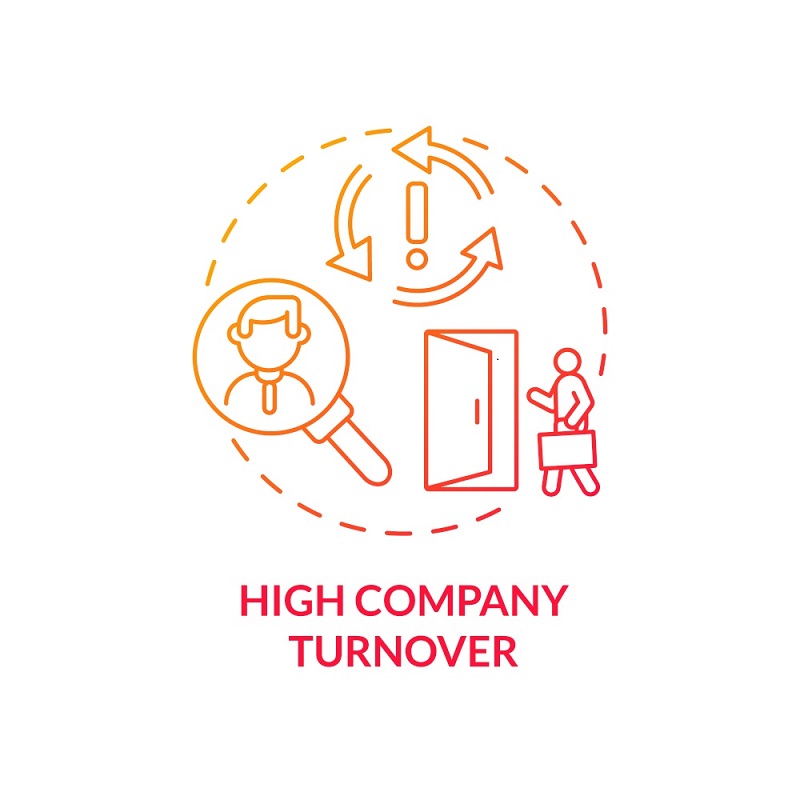 Whether you are a business owner or business manager, employee turnover can prove to be a major disruption to your productivity.
If you experience high employee churn, you waste money in recruiting, onboarding, and training new hires. In fact, high employee turnover could be one of the major contributors to decreasing profit margins.
Although employees come and go, you want to focus on retention, especially for your top performers. Today, we look at five ways to reduce employee turnover whenever possible.
1. Improve Your Recruitment Process
One thing business owners often overlook is an effective recruitment process.
Recruitment should focus on hiring the right people based not just on the strongest skills and relevant experience but also on personalities that fit in with your business culture. By including behavioral interview questions, you place candidates in scenarios common to your culture. 
This tells you whether they will succeed and also feel comfortable in their new work environment.
It has a two-pronged effect that works in your favor: First, it tells you if someone will fit in with your culture. Second, candidates will sense whether the company is a good fit for them. When you make that cultural match, employees will likely be happy in your environment and be less inclined to quit. Even if their skills are perfectly aligned with the position, feeling alienated and out of touch with their co-workers will lead to job dissatisfaction and a desire to find work elsewhere.
2. Remain Competitive
This is employee retention 101 but goes a long way in reducing employee turnover.
How do your salary, perks, and benefits compare to the competition? Are you offering a salary that allows people to avoid living from paycheck to paycheck? Are you assisting in helping them maintain wellness? Do you support their role as a parent? Be sure to pay the best wages based on research to comparative roles.
Look into benefit trends and the types of perks that make staying with your company worthwhile.
3. Offer Encouragement and Recognition
Business managers often overlook the importance of employee appreciation.
The attitude that employees owe you because you pay them is very outdated. Today, employees need to feel they belong and that they are contributing to the greater good. When you take the time to offer ongoing encouragement and recognition for a job well done, employees feel appreciated for their hard work.
This doesn't have to be meaningless praise, but instead focused on special projects, working overtime, volunteering to assist with projects outside their responsibility, etc.
This creates a positive work environment where employees feel motivated and loyal.
4. Develop Career Paths
Make it clear you are committed to helping employees meet their career goals.
Offer mentoring, shadowing, training, etc., to keep employees incentivized to move forward. Show them career paths based on their goals and provide opportunities to build skills and experience that keep them on their intended paths.
This creates a sense of purpose, so they know they are working towards advancement without the need to seek opportunities elsewhere.
5. Offer a Flexible Work Environment
Consider ways to create a more flexible work environment.
Can you offer remote work, flex onsite/remote work schedules, and flexible hours? All these things contribute to a better work/life balance. Although this doesn't work for all business owners or even for all roles and departments, there is always a way to offer more flexibility. It could be something as simple as allowing employees to choose when they take their lunch or being more tolerant of people leaving early for appointments.
When you respect life/work balance, you create a more forgiving and satisfying work environment.
With people changing jobs more than ever, finding ways to reduce employee turnover will set you on the right path for business growth and development. 
About Focus HR, Inc.
Focus HR, Inc. uncomplicates the people side of business by providing small business owners with outsourced HR, project HR, and Leadership Coaching. For more information, please contact us today! If you liked this post, please subscribe to our blog. You can opt out at any time. To learn more about FocusHR and for updates, please like our Facebook page and follow us on LinkedIn.