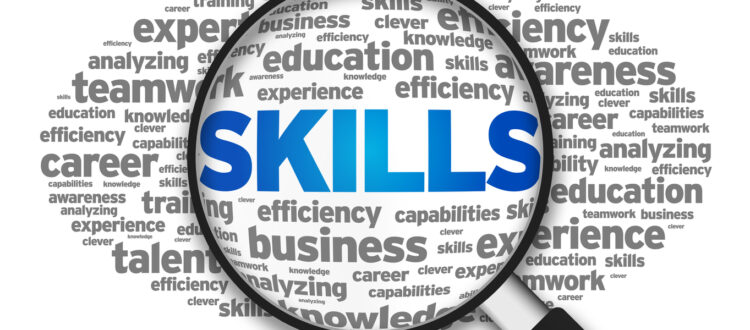 How to Recognize the Value of Skilled Credentials in the Workplace
Skilled credentials are becoming more critical in the workplace.
These industry and role-specific skills allow new hires to step into their jobs quickly. They come in different forms, such as micro-credentials, digital badges, and industry-recognized certificates. Because these credentials focus on specific areas, they prepare workers to perform their roles more effectively.
It also provides what is becoming a more recognized form of education, making skilled credentials highly desirable.
Today, we look at skill verification and how you as a business owner can recognize the value of skilled credentials in the workplace.
What are Skilled Credentials?
Skilled credentials demonstrate skills or knowledge in a specific field or topic.
Employees acquire skilled credentials through different methods of professional development, including:
Certificate programs
"Boot camps"
MOOCs (massive open online courses like Cousera or Udacity)
Workforce training
Community college
Internships or apprenticeships
On-the-job training
Many businesses overlook these credentials or fail to confirm them when hiring or finding talent from within. However, by recognizing these credentials, business owners become more adept at evaluating future hires and opportunities to leverage skills from within.
Overcoming the Challenges of Automated Applicant Tracking
Today, technology plays a vital role in credential recognition, recruitment, and talent searches.
However, if your small business uses these tools, it's important to note that they tend to overlook skilled credentials, preferring college degrees and far too specific experience keywords. With a better understanding of alternative skilled credentials, you can overcome the technical obstacles of automated applicant tracking systems.
Setting new criteria for credential recognition, including skilled credentials, avoids missed opportunities.
The Benefits of Acquired Skills vs. Education
While education is essential, discounting those with acquired skills and less education is a common mistake.
Focusing on skills, especially for jobs that don't require a bachelor's degree, allows you to find prospects more likely to step into roles with minimal training. Often dubbed "new-collar roles," these jobs are typical in the tech industry. However, they exist everywhere.
Skills acquired through experience provide a deeper understanding of the specific type of critical thinking needed to perform work more intuitively, improving workplace productivity.
The Importance of Skill Verification
If labor shortages are holding your company back, recognizing certifications opens a new talent pool.
It requires old-school vetting processes that go back to basics with HR experts reading resumes or reprogramming resume scanning systems to target specific skilled credentials.
If you're filling positions that don't require a BA, tons of workers take more accessible courses such as MOOCs or have been trained through past employers with formal courses and hands-on experience. The one drawback is that skill verification can be more complex.
However, there are a few things you can do, including:
Verifying with the digital credential issuer
Sharing via prospect's digital wallets
Using third-party verification providers
Working with a recruitment professional to follow up on less conventional credentials
It will behoove you to consider these prospects' initiative in pursuing self-improvement through industry-recognized certifications. They believe in self-empowerment to drive their careers forward. As a result, they are ready, willing, and able with the skills needed to make a significant and notable contribution to your business.
About Focus HR, Inc.
Focus HR, Inc. uncomplicates the people side of business by providing small business owners with outsourced HR, project HR, and Leadership Coaching. For more information, please contact us today! If you liked this post, please subscribe to our blog. You can opt-out at any time. To learn more about FocusHR and for updates, please like our Facebook page and follow us on LinkedIn.