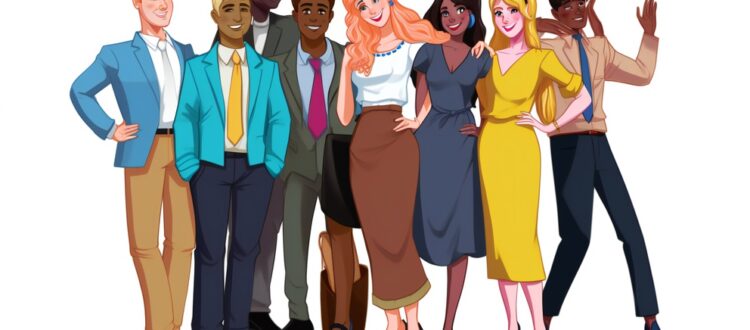 What Exactly is Diversity, Equity, and Inclusion?
Many business owners struggle with the concept of diversity, equity, and inclusion (DEI) in the workplace.
As closely related ideals, it can be hard to understand how the three differ and work together. Here we explore DEI to help you create a more supportive company culture.
Values: Diversity, Equity, and Inclusion
DEI are values organizations adopt to create a more supportive workplace.
A DEI workforce ensures different groups of individuals, races, ethnicities, religions, abilities, genders, and sexual orientations are treated with respect. As a result, every individual feels free to share opinions and ideas without fear of reproach and that they have an opportunity to move forward in the workplace.
What are the Benefits of DEI?
When you embrace a DEI culture, you reap many rewards, including:
Attracting and retaining top talent by creating a diverse workforce
Developing a workforce with multiple perspectives to improve decision making
Gaining a better understanding of customers through a more diverse team's input
Creating a more motivated team where employees feel valued and satisfied
What are the Differences Between Diversity, Equity, and Inclusion?
Here are the distinct differences that separate the three values:
What is Diversity?
Diversity focuses on the individuals in your workforce. Hiring individuals representing distinct genders, ages, ethnicities, and physical/mental abilities builds diversity in the workplace.
Racial diversity is not a stand-alone tribute to diversity. Instead, the goal is to include as many different-thinking people as possible to create a truly diverse workforce.
What is Equity?
Equity focuses on fair treatment for the different genders, ages, ethnicities, and abilities within the workplace based on unique circumstances.
While equality is about equal treatment for all, an individual's circumstances and identity contribute to policies and overcome norms in an equitable workplace. The goal is to ensure the same opportunities and consequences exist, with consideration of unique circumstances that call for adjustments to accommodate those circumstances.
For example, career equity ensures that the majority of people in higher-paying jobs never represent the same education level, ethnicity, ability level, or age. Another example is overcoming education inequality by offering educational and training opportunities to marginalized employees. Equity in the workplace includes:
An accessible job application process
Skills-based hiring
Inclusive policies, i.e., someone in a lower-paying job might find it challenging to adhere to a strict business attire dress code
Inclusive incentives and team building, i.e., certain religions would not enjoy a night on the town as a team building exercise, while someone with a physical disability would not be able to participate in an inter-departmental baseball tournament
Equitable benefits for non-traditional families
What is Inclusion?
Inclusion focuses on how employees engage with your work environment and provides opportunities for everyone to contribute.
This is essential for attracting and retaining talent. An inclusive culture ensures everyone feels heard and, more importantly, feels safe and respected when contributing, whether on a personal or business level.
While it's impossible to stand up to the scrutiny of every individual when trying to create a DEI culture, understanding the basic concepts certainly helps. Until there is true inclusion, the rest is only lip service.
About Focus HR, Inc.
Focus HR, Inc. uncomplicates the people side of business by providing small business owners with outsourced HR, project HR, and Leadership Coaching. For more information, please contact us today! If you liked this post, please subscribe to our blog. You can opt-out at any time.
To learn more about FocusHR and for updates, please like our Facebook page and follow us on LinkedIn.