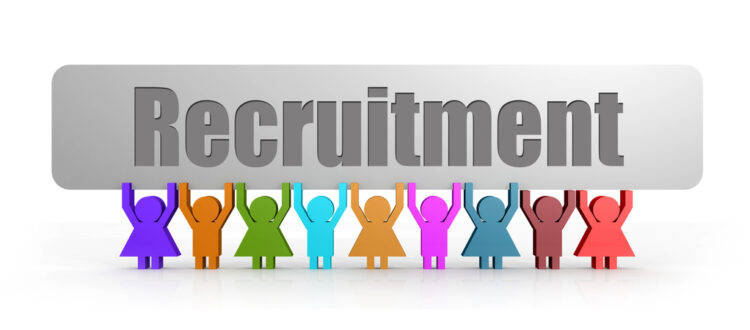 Yes, You Need a Sound Recruitment Strategy
Many small business owners fail to optimize their workforce because they don't have a recruitment strategy.
The best recruitment strategies are designed to align with your culture, the scalability of your business, and the productivity of your entire company. Small businesses can't remain competitive in a market where employers no longer have the upper hand.
Today, we explore why you need a sound recruitment strategy to maintain an edge in the hiring arena.
What is a Recruitment Strategy?
A recruitment strategy is a plan defining where your company aims to be in the future, the types of roles it takes to get you there when opportunities to fill those roles might arise, and the proper channels to attract top talent to fill those roles.
You also continue to evaluate your strategy to ensure it always aligns with changing objectives, shifting markets, and business needs.
In addition, your strategy creates clear company directives that help attract a wider pool of qualified prospects, increasing the odds your preferred candidates will join your team.
How Does a Recruitment Strategy Help?
An effective strategy allows business owners to identify and secure prime candidates. As a result, your company can enjoy many advantages, including:
Improved Skill Level
The right strategy improves your organization's overall skill level to help you quickly meet your growth targets. You also prevent skills gaps by hiring not only based on skills related to the role but also on the potential to apply unrelated skills to new roles and responsibilities.
Efficiencies in the Hiring Process
A recruitment strategy allows you to identify needs and attract a broader pool of qualified candidates.
This allows you to hire the right person quickly. It can also create a viable resume database for future openings with all those high-quality candidates. New hires contribute to an expanded internal talent pool for more hiring opportunities within.
Attracting the Right Candidates
You can eliminate unsuitable candidates using strategic job postings. You also include your company culture in the job information so prospects can decide if they feel it is the right fit.
Stronger, Scalable Staff
A recruitment strategy reduces the risk of staff shortages due to attrition and ongoing employee churn.
You also develop a pathway to succession planning with forward-thinking career development. The risk of losing your preferred candidate to another offer is also reduced as you can make offers quickly with a clear plan designed to help employees fulfill their career goals.
How To Build Your Recruitment Strategy
A sound recruitment strategy includes the following elements:
Long-term growth and development goals with achievable timelines
Business goals and objectives aligned with your business plans
Projections for short and long-term staffing needs, including busy periods if they apply
Existing skills gaps and where new roles are required to close them
Recruitment channels for job postings, both internally and externally
Staffing budget allocation
Onboarding process, including training, mentoring and setting expectations
Career and succession planning to reduce churn
Measuring results ensures your strategy is sound and provides opportunities for ongoing improvements. With the right recruitment strategy, you can gain a leg up in today's competitive job market
About Focus HR Inc.
Focus HR, Inc. uncomplicates the people side of business by providing small business owners with outsourced HR, project HR, and Leadership Coaching. For more information, please contact us today! If you liked this post, please subscribe to our blog. You can opt out at any time. To learn more about FocusHR and for updates, please like our Facebook page and follow us on LinkedIn.